Best Diabetologist Near Me in Ghaziabad
Diabetes is a chronic disease that affects how your body processes glucose (blood sugar). There are two main types of diabetes:
Type 1 diabetes: This is an autoimmune disease in which the immune system attacks the cells in the pancreas that produce insulin. Insulin is a hormone that helps regulate blood sugar levels.
Type 2 diabetes: This is a condition in which the body becomes resistant to insulin, and the pancreas is unable to produce enough insulin to compensate. Type 2 diabetes is often associated with lifestyle factors such as obesity, physical inactivity, and poor diet.
Causes: The exact causes of diabetes are not fully understood, but it is believed to be caused by a combination of genetic and environmental factors. Risk factors for type 2 diabetes include:
Being overweight or obese
Being physically inactive
Having a family history of diabetes
Being over the age of 45
Having high blood pressure or high cholesterol levels
Prevention: The following measures can help reduce the risk of developing type 2 diabetes:
Maintaining a healthy weight
Eating a healthy diet that is rich in fruits, vegetables, whole grains, and lean proteins
Staying physically active
Avoiding tobacco and excessive alcohol consumption
Treatment: Treatment for diabetes typically involves lifestyle changes and medications to help control blood sugar levels. Treatment options may include:
Blood sugar monitoring: Regular monitoring of blood sugar levels can help individuals with diabetes make informed decisions about diet, exercise, and medication.
Medications: Medications such as metformin, sulfonylureas, and insulin may be prescribed to help control blood sugar levels.
Lifestyle changes: Healthy lifestyle changes such as maintaining a healthy weight, exercising regularly, and eating a healthy diet can help manage diabetes.
Insulin therapy: For individuals with type 1 diabetes or severe cases of type 2 diabetes, insulin therapy may be required to manage blood sugar levels.
It's important to note that diabetes is a complex disease, and treatment may need to be adjusted over time. It's always best to work with a healthcare provider to develop a personalized treatment plan.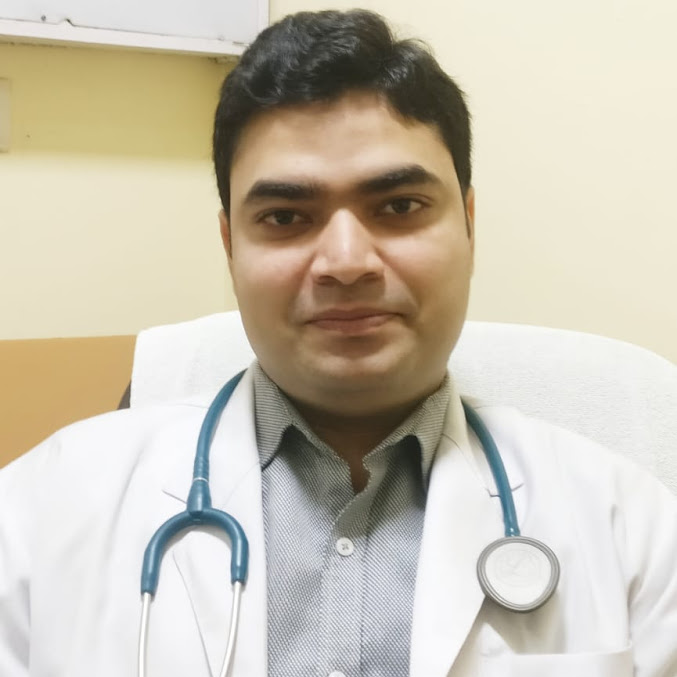 Name: Dr. Divya Prakash
Speciality: Diabetologist & General Physician
Degree: M.B.B.S., DNB, MNAMS, CCEBDM (Diabetology)
Experience: 10+ Years
Phone: +91 8800023032

Timings: Mon to Sat 11:00 AM to 12 Noon | 5.30 PM to 8.30 PM (Sunday Closed)
Yashoda Clinics, Raj Nagar Extension, Ghaziabad
Timings: 12 PM to 2 PM, 7 days